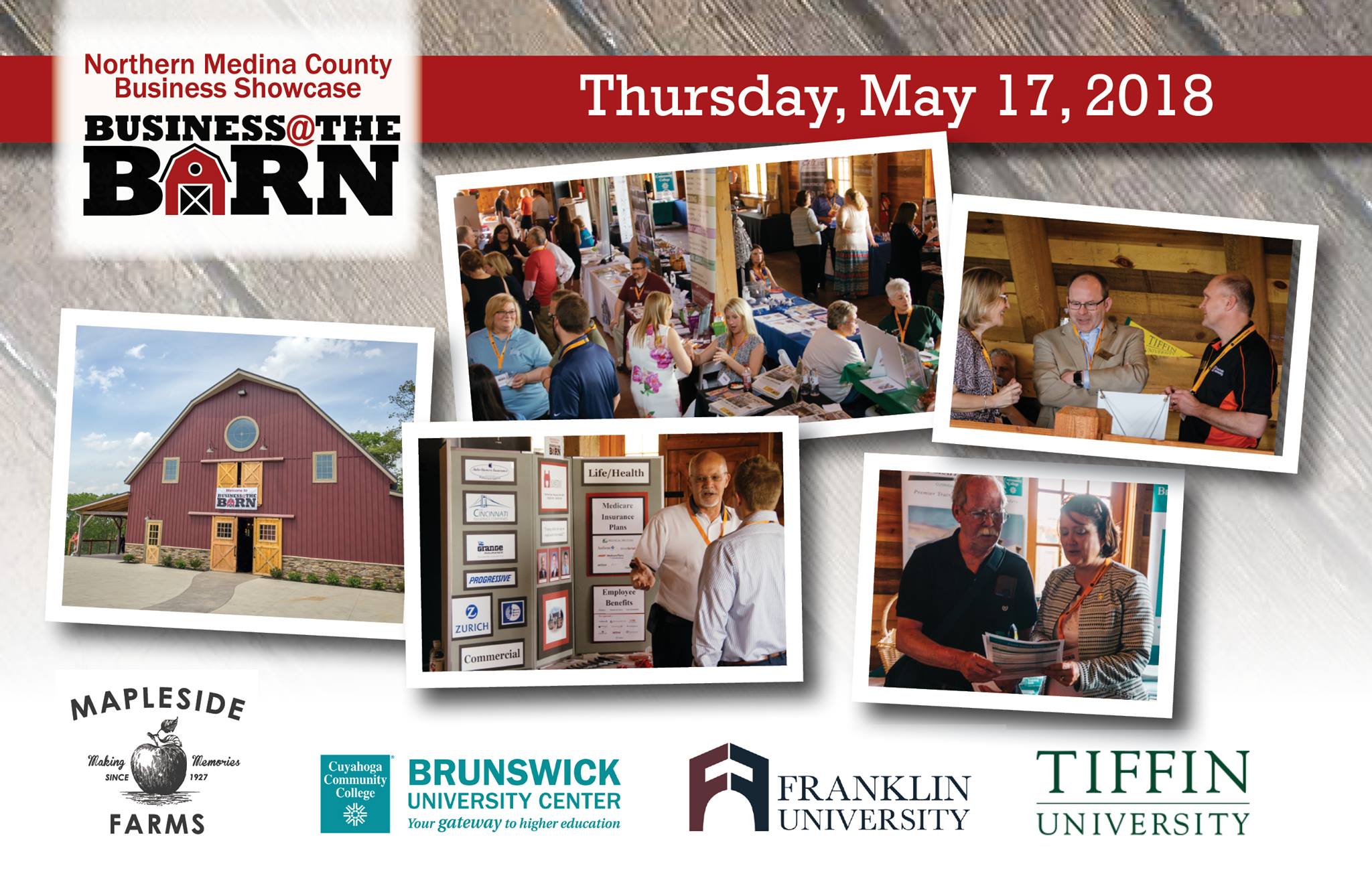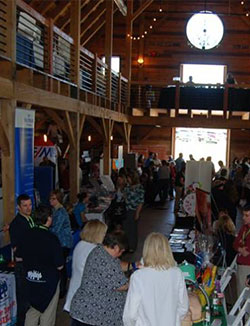 Business at the Barn is Northern Medina County's business showcase. Held at The Barn at Mapleside Farms, the event provides an opportunity for business owners & residents to engage with other area businesses in a picturesque and convenient location.
The 2018 Business at the Barn is sponsored by The Brunswick University Center featuring Cuyahoga Community College, Tiffin University and Franklin University and Mapleside Farms.
Chamber Champions Sponsors include, Southwest General Health Center, MDG Flooring America, Schade's Auto Body & Frame, Proximity Marketing, Pearlview Rehab & Wellness, Brunswick Auto Mart, Huntington Bank, Transitional Living Centers, and Bunker Hill Golf Club & Restaurant. Online or Paper registration available.
Online registration: click here
Paper Registration: click here
LOCATION
The Barn at Mapleside Farms
294 Pear Road
Brunswick, OH 44212
DATE AND TIME
May 17, 2018
3:00 PM-6:30 PM