NMCCA Announces the launch of 'Chamber Chomps' in support of local restaurants
Northern Medina County Chamber Alliance Announces the launch of 'Chamber Chomps' in support of local restaurants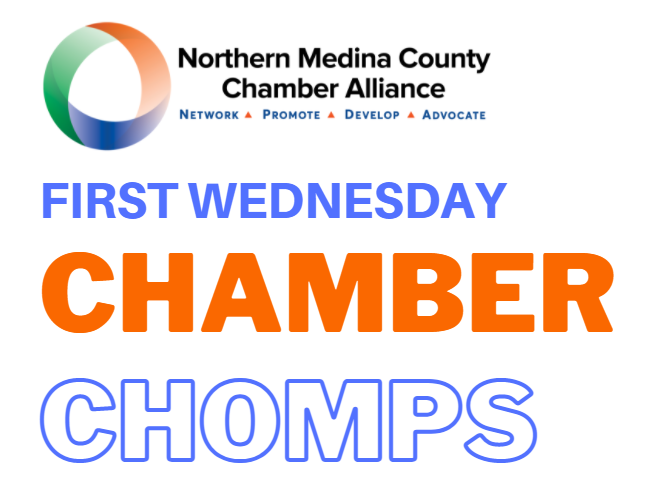 Debbie Boehmke, Executive Director of the NMCCA announced the launch of a new program in support of local restaurants, called 'Chamber Chomps'.
Chamber Chomps will be held on the first Wednesday of every month featuring a local restaurant in the Northern Medina County area. NMCCA members and residents are encouraged to visit the selected restaurant on their featured day. This can include meeting up with friends for lunch, ordering takeout, or stopping after work for appetizers. The featured restaurant will be announced on the Northern Medina County Chamber Alliance's Facebook and LinkedIn pages. Chamber Chomps begins January 6th with the first restaurant featured being Brunswick Panini's. Panini's is offering all chamber members 10% off their bill on the 6th. Members must mention they belong to the Northern Medina County Chamber alliance.
Boehmke states, "This is a great opportunity to support our restaurants, whether you are comfortable dining in with friends, or getting carry out. We really hope that as 2021 moves forward, we can meet up with our members for a casual lunch at the featured restaurant and show our support. We encourage everyone to follow us on Facebook or LinkedIn to find our which restaurant we will be 'chomping' at for the month".