Needs Assessment Survey
March 26-2020– How can the NMCCA best support your business needs during this time?
Please complete the
SURVEY HERE
, to help us understand those needs. Thank you.
Covid-19 Updates & Resources
As Ohio begins the process of reopening businesses and returning to work, the Governor has provided some support and guidelines to help employers plan and implement these standards for the safety of their employees and patrons.
Click here for the most current information provided by the Governor.
Are you in need of PPE?
Below are links to companies that manufacture/sell personal protection equipment. When ordering for your company, it is recommended to visit a few sites and determine the best option for your company. (provided by NOACC)
ALSCO – Hand Sanitizer
Cleandland – Hand Sanitizer
McCracken Group – Hand Sanitizer
NEXVOO – Discounts are available. Email director@noacc.org for applicable codes
Office Max – Counter Shields
Medina County Economic Development has a link on their page with local sources for PPE Equipment and cleaning companies to keep your employees safe:
http://www.medinacounty.org/supplies-and-cleaning-services/
The demand for PPE (masks, sanitizer, gloves, etc.) continues to grow as Ohio prepares to re-open on May 1st. NOACC has reached out to several vendors in an effort to streamline the buying process.  They want to be sure to keep everyone safe and healthy. Check out the flyer here for details and discounts to help your business.
Grants Applications Available:
The US Chamber of Commerce is stepping up to help small businesses in their greatest time of need through its Save Small Business Fund.
Any business with between 3-20 employees, located within an economically vulnerable community and that has been harmed financially by the COVID-19 pandemic can apply for up to $5,000 in grants. The application is simple, takes about 10 minutes and requires your W-9, along with supporting information about your business.
Click here for more information on the application, which will become available on Monday, April 20, 2020, at 12:00 PM PT. You can also sign up on the site to receive an email directly when the application is available.
Salesforce Small Business Grants: This program will open for applications on April 24th and take applications based on region. We are in region one and businesses can apply from April 24 at 11:00am EDT (8:00 pacific) through May 1, 2:59pm EDT (11:59 pacific).
To be eligible to apply, companies must:
Be a for-profit company
Have between 2 to 50 employees
Have been in business for 2 full years as of March 2020
Have an annual revenue between $250k and $2M
Have experienced challenges from COVID-19
Meet all other eligibility requirements as stated in the Grant Program Terms linked here.
Full Grant Program Privacy Policy can be found here. Please note that funds cannot be used for any new or existing Salesforce product or service expenditures.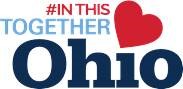 Governor DeWine, Lt. Governor Husted Create Ohio Office of Small Business Relief
Ohio Governor Mike DeWine and Lt. Governor Jon Husted today announced the creation of the Office of Small Business Relief within the Ohio Development Services Agency. The Office will coordinate state efforts to identify and provide direct support for Ohio's nearly 950,000 small businesses.
The Office will initially focus on three key areas:
It will serve as the state's designated agency for administrating federal recovery funds awarded to Ohio for small business support and recovery.
It will work with federal, state, and local partners to evaluate and determine possible regulatory reforms that encourage employment and job creation.
It will coordinate efforts of the Ohio Small Business Development Centers and Minority Business Assistance Centers at local levels.
Resources for small businesses are available online at coronavirus.ohio.gov/businesshelp. New services and support identified by the Office of Small Business Relief will be added to the site.
BUSINESS ADVISORY GROUP: 
March 30, 2020–Governor DeWine also announced today that he will develop a business advisory group to convene over the phone to:
Ensure businesses are doing everything they can to keep their employees safe;
Provide recommendations (to the greatest extent possible) to mitigate the negative impact the COVID-19 crisis is having on our economy in Ohio;
Provide recommendations on building a platform for economic recovery.
More details on this group will be released in the near future.
Legislative Analysis 
March 25-2020– To better understand the Coronavirus Aid, Relief, and Economic Security (CARES) Act and how it impacts you and your members, we encourage you to review our summary of the final bill which breaks down the final stimulus package and provides analysis for the business community. Links to the final bill text are included in the summary.
PROPOSED $1.6 BILLION DIVIDEND:
Ohio Governor Mike DeWine announced today that he has asked the Ohio Bureau of Workers' Compensation to give up to $1.6 billion to Ohio employers to help ease the economic impact of COVID-19 on Ohio's economy and business community.
The proposed amount equals 100% of the premium employers paid in policy year 2018.  As in previous years, the dividend is possible because of strong investment returns on employer premiums, a declining number of claims each year, and prudent fiscal management.
BWC provides workers' compensation insurance to more than 248,000 private and public employers in Ohio. Should the proposed $1.6 billion dividend total be approved by  BWC's Board of Directors:
An estimated $1.4 billion would go to private employers.
Approximately $200 million would go to local government taxing districts (counties, cities, schools, etc.).
BWC has prepared a Frequently Asked Questions document to provide information about the COVID-19's impact on BWC operations. BWC's Board of Directors will hold an emergency meeting Friday to vote on the proposed dividend.  Once approved, BWC will begin to mail the checks to employers later this month.
Financial Resources for Small Businesses
NEW – Guide to SBA's Economic Injury Disaster Loans (EIDL)
NEW – Guide to the Employee Retention Tax Credit 
The CARES Act has approved $350 billion in emergency loans for small businesses to help them keep workers employed. In fact, if small businesses maintain or later restore their payrolls, they may not have to repay some—or possibly any—of the loan. We encourage you and your members to utilize the U.S. Chamber's UPDATED – Coronavirus Emergency Loans Small Business Guide and Checklist (Paycheck Protection Program) to help answer common questions and navigate the process.
Paycheck Protection and Loan Forgiveness
Paycheck Protection Program (PPP) FAQ's from the U.S. Department of Treasury
The U.S. Department of Treasury released an FAQ document to address common inquiries and requests for information pertaining to the Paycheck Protection Program (PPP).
In addition to the FAQ document, please review the following resources provided by the U.S. Department of Treasury below and visit their webpage for additional information.
A top-line overview of the program can be found here.
If you're a lender, more information can be found here.
If you're a borrower, more information can be found here.
The application for borrowers can be found here.
Cares Act SB Provision, Cares Act Small Business FAQ
Coronavirus Relief Phase 3, Phase 3 Cares Act 
Additionally, the U.S. Department of Treasury issued additional guidance Tuesday regarding the Paycheck Protection Program.  Links to the resources provided by Treasury can be found below, or on their webpage.
A top-line overview of the program can be found here.
If you're a lender, more information can be found here.
If you're a borrower, more information can be found here.
The application for borrowers can be found here.
Financial Resources for 501(c)(6) Organizations
Although 501(c)(6) organizations were not included in the $350 billion Paycheck Protection Act loan program, they are eligible to apply for a loan through the SBA's Economic Injury Disaster Loan (EIDL) program. To outline what is available to 501(c)(6) organizations through the EIDL program and the application process, the U.S. Chamber has created a one-pager that we hope will prove to be a useful resource for you.
March 23, 2020–Governor Mike DeWine and Director of Health Dr. Amy Acton issued an order requiring all Ohioans to stay at home unless they are engaged in Essential Work or Activity. This mandate begins at 11:59 p.m. and is effective until Monday, April 6.
The governor also is ordering nonessential businesses to close. That follows recent orders that bars and restaurants, barber shops/hair salons, movie theaters and other venues must close to the public.
Every business that stays open must follow good protocol in regard to health, such as social distancing, washing hands, and separate operating hours for at-risk populations.
Is Your Business Essential?
Ohio has adopted a very broad definition of what is considered essential.
The order lists essential businesses and operations as defined by the U.S. Department of Homeland Security: health care and public health workers; law enforcement, public safety and first responders; food and agricultural workers; energy employees; waste and wastewater; transportation and logistics; public works; communications and information technology; community based government operations; critical manufacturing; hazardous materials; financial services; chemical workers; and defense industrial base
Additionally, the order clarifies essential businesses as stores that sell groceries and medicine; food, beverage, and licensed marijuana production and agriculture; organizations that provide charitable and social services; religious entities; news media; gas stations and businesses needed for transportation; financial and insurance institutions.   
The full list is available here
 .
If you are unsure of whether your business is considered essential, please contact your  attorney. They may need to contact the local board of health for a definitive ruling to ensure that you are in compliance before the order goes into effect at 11:59 pm on Monday evening.
Minimum Basic Operations.
Businesses are allowed to engage in minimum basic operations. These are  activities to maintain the value of the business's inventory, preserve the condition of the business's physical plant and equipment, ensure security, process payroll and employee benefits; or any activities to facilitate employees being able to continue to work remotely from their residences.
Messaging & Resources for Your Business
Communicating to employees and customers how your business plans to operate during the Stay at Home Mandate is important. We've provided some basic templates for your business to use to convey your message.
Unemployment Benefit Eligibility Changes to Support COVID-19 Related Employment Impacts
At the state level, the Governor will be issuing an executive order to allow workers without paid-leave benefits will be able to access unemployment benefits through the State. Individuals who are quarantined will be considered unemployed and be able to apply for support. Companies who determine it is necessary to shut down operations due to the COVID-19 outbreak will also be able to apply for unemployment benefits. Additionally, the one-week delay for eligible workers to receive assistance will be waived. Please take a look at  http://jfs.ohio.gov/ouio/CoronavirusAndUI.stm  for some FAQs or you may contact the state at 877-644-6562 with questions or to apply.
Availability of Economic Injury Loans from SBA for Small Businesses and Non-Profit Organizations
Thanks to a concerted effort by our partners throughout the state, Ohio small business can now apply for SBA Economic Injury Disaster Loans (EIDL).
What's an EIDL?
The SBA EIDL program can provide low-interest loans of up to $2M to businesses and private non-profits.
EIDLs may be used to pay fixed debts, payroll, accounts payable and other bills.
The interest rate is 3.75% for small businesses without credit available elsewhere. The interest rate for non-profits is 2.75%.
EIDLs have long-term repayment options, up to a maximum of 30 years. Terms are determined on a case-by-case basis, based on borrower's ability to repay.
How do I apply?
Medina County Health Department Resources and Updates
As national case numbers for COVID-19 begin to rise, the Medina County Health Department (MCHD) recognizes the level of concern among businesses.  Regionally, we know there are cases. It's of paramount importance we continue to take caution and prepare for the virus as a community.
Health Department Business Community Checklist:
https://coronavirus.ohio.gov/wps/portal/gov/covid-19/home/covid-19-checklists/businesses-employers-covid-19-checklist
This is an evolving situation. The Medina County Health Department has been monitoring the global situation closely and will continue to do so. MCHD staff has planned and trained for outbreaks as a regular part of our essential public health function.
For more information and the latest real-time information, visit our website at https://medinahealth.org/. You can also follow the Medina County Health Department on Facebook and Twitter for the latest updates.
Workplace Safety
The Occupational Safety and Health Administration (OSHA) has resources to help employers and workers prepare for and respond to coronavirus in the workplace. If your business is deemed essential, here are some resources to be sure you are complying with the guidelines outlined during this time.
Governor DeWine Order: Bars and Restaurants Must Close Dine-In Service
Governor DeWine ordered all Bars and Restaurants to close for dine-in business beginning 9:00 p.m., Sunday March 15th. Pick-up and delivery operations will be allowed to continue at this point. Please consider continuing to patronize our small businesses, coffee shops and restaurants by using their pick-up and delivery options-they will need your help and your patronage.
Ability for Bars and Restaurants to Return Unopened Liquor
For bar and restaurant owners that have stocked up on alcohol in expectation of St. Patrick's Day, NCAA or other events that drive bar and restaurant traffic, bar and restaurant owners have an opportunity to return unopened, high proof liquor products purchased in the last 30 days back to the agency of purchase. For information on this program, please contact 877-812-0013 or  ohioliquorinfo@com.ohio.gov .
Additional Support and Useful Information
DS Benefits Group Employer Benefit Q&A
Minuteman Press International has created www.bouncebackusa.com across the U.S. narrowing in on where they have franchise stores.  The purpose of this website is to get local businesses to register and to provide an update on their status along with any offer they may have at the moment.  The key is to make this a potential one stop shop if you will for consumers looking to find updated information for all businesses not just restaurants.
The Medina area website is: https://bouncebackusa/locations/oh/medina/
If you look under services or manufacturing you will see what it looks like when the business adds their information.
Advance Ohio has put together a FREE WEBINAR, called "Marketing During Times of Uncertainty."  Led by Eric Hultgren (with possible special guests), where they answer questions like, what can I do immediately to adjust my marketing spend or strategy? How do I craft new messaging (literally) overnight? What do I need to do to plan for the long term? For dates and to register, Click here.
How Social Media can help your business during this time. Check out this article for some useful information for your business.
Bureau of Workers' Compensation FAQ Resource
Opportunities for upskilling your workforce virtually – TechCred.ohio.gov
Helping employers avoid laying off workers through SharedWork –http://jfs.ohio.gov/ouio/SharedWorkOhio/
Interested in getting involved? Click Link for FEMA website for companies looking to sell or donate medical supplies, equipment or services as part of the COVID-19 response: https://www.fema.gov/coronavirus/how-to-help
Our goal here at the NMCCA is to help to support your business, and navigate you through this unique time. Please reach out to let us know how we can better serve and support your business. We're happy to seek out additional resources to supply and support you any way we can. Thank you.