"Chamber of Commerce membership is a wise investment for most types of businesses."
- Dan Kennedy, author of "The Ultimate Marketing Guide".
Membership to the Chamber of Commerce in Brunswick Ohio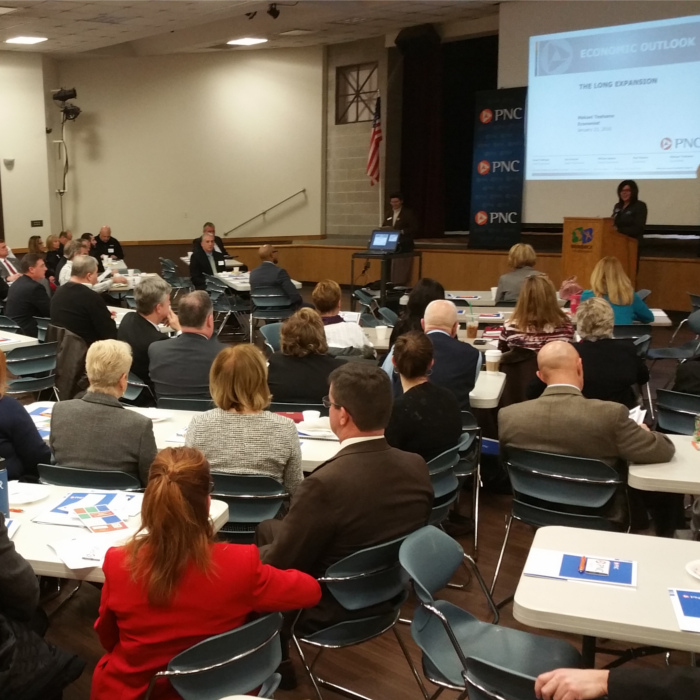 The Northern Medina County Chamber Alliance of Commerce:
---
...is your spokesperson .. voicing your questions and concerns at legislative hearings and sessions .. supporting those initiatives that are good for the area, opposing those that are detrimental.

...is your advocate .. creating opportunities for frank exchanges between local businesses and their political representatives.

...is your business agent .. conducting surveys and studies, helping create more payroll dollars for the area.

...is your sales manager .. selling your city, your products, your services .. developing trade areas and creating new markets.

...is your training agent .. arranging for seminars and workshops on subjects of concern and interest to business .. equips business people and their staff with the tools they need to compete.

...is your information bureau .. keeps you posted on new developments affecting your business.

...is your goodwill ambassador .. responding to scores of inquiries about the area, your business and you.

...is the voice of our community .. the rallying point for every civic movement whose objective is the benefit of the entire community .. the central organization in which you and your fellow entrepreneurs can join hands to promote the projects that benefit you, your family, your business, your community.

...multiplies your effectiveness in the community .. by providing structure, leadership, full-time office and professional staff, implementing programs to meet the needs of our growing business community.
The Northern Medina County Chamber Alliance is:
---
A voluntary association of business people working to improve the economic and civic vitality of our community,

An organization financed entirely by members' investments,

Independent of all other organizations and groups,

A leading action organization, and

The voice of the business community.
Due to the fact the Northern Medina County Chamber Alliance is not supported by tax dollars, affiliated with any township, city, county, state, or federal government, or directed by or answerable to the U.S Chamber, the Ohio Chamber, or any other organization. The Northern Medina County Chamber Alliance is funded by its member investors and fundraising.
Thank you for your interest in the Northern Medina County Chamber Alliance, please contact our office via phone 330-225-8411 or email us.